You shouldn't have to settle. Custom order any of these vehicles and choose the available features that fit your life. If you're looking for something else, we offer convenient, dealer-direct custom ordering.

Please note: Not all models or features may be available for custom orders due to model year changeover, order bank closure/production schedules, high demand, and supply chain issues. Contact us for details on timing and availability.
Catch A Sneak Peak of New Ford Offerings

To celebrate 75 years of F-Series trucks, Ford introduces the 2023 F-150 Heritage Edition - a modern take on the timeless 1970s and '80s two-tone exterior paint offerings featuring the classic style combined with the outstanding durability, capability and technology today's F-150 customers love. Available on XLT series F-150 trucks, the design represents a fresh interpretation of the classic A-B-A exterior paint pattern, with an A color encompassing roof and pillars, a B color for the midsection, then A repeating on bumpers, lower door and lower body.
Pricing will be available when order banks for the 2023 F-150 Heritage Edition open mid-July, with production starting this fall.
F-150 Heritage Edition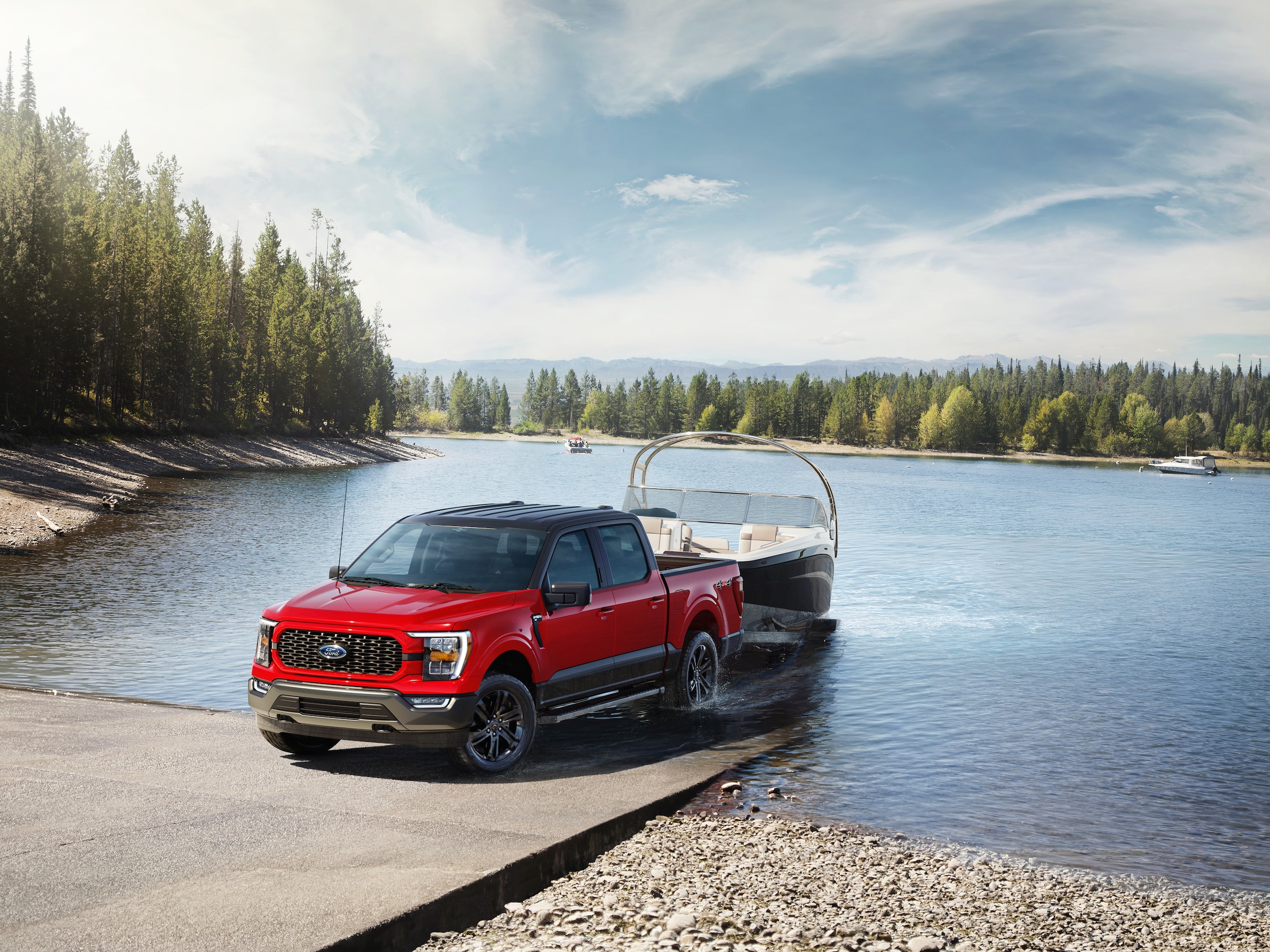 F-150 Rattler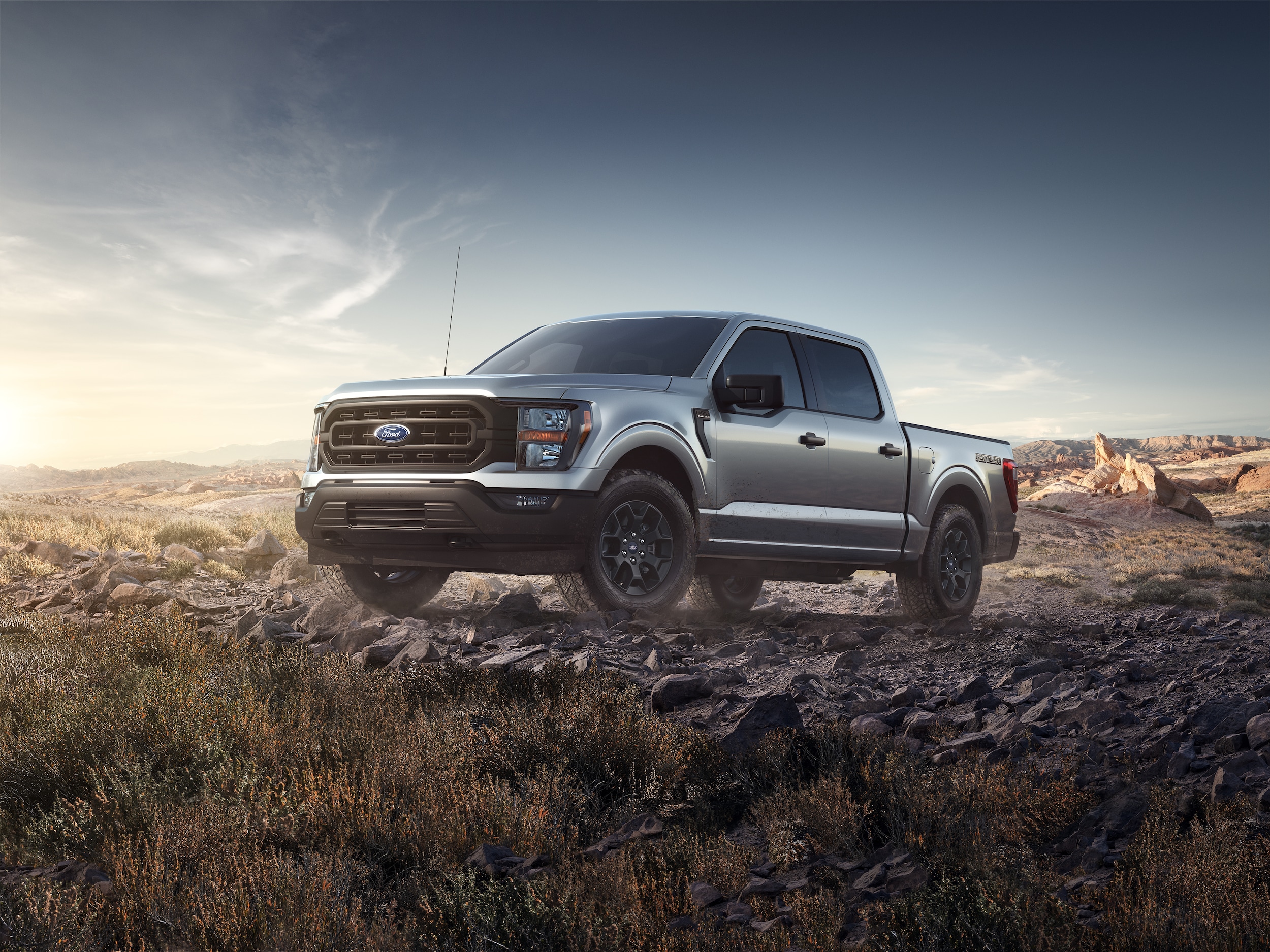 Ford introduces the F-150 Rattler, a distinctive, rugged, entry-level addition to its 2023 F-150 lineup for adventure-seeking customers looking for a stylish truck with standard four-wheel drive for exceptional off-road capability.
The F-150 Rattler package is built off the XL series, with FX4 content featuring skid plates to help ensure Built Ford Tough protection for a confident off-road experience, electronic rear-locking differential for enhanced traction, hill descent control for precision throttle and braking on steep descents, and specially tuned off-road shock absorbers for increased stability over tough terrain. In addition, F-150 Rattler features rugged all-terrain tires for versatility and capability.

The 2023 F-150 Rattler goes on sale this fall.
The Ford Transit is your solution when you need extra space in your vehicle for your business or personal use in Hanover. This big van is designed with maximum passenger capacity, with several customizable options to further personalize it to your needs, such as varying roof heights and lengths. This passenger van is one of the market's most well-rounded and easy-to-drive vans. It is available with two different V6 engines if you need to tow a trailer or haul a bigger payload. Worried about traction? The Ford Transit is one of the few vans to include all-wheel drive. Worry less about the weather and remain confident when you hit the road.
Handling is one of the highlights of this van, making it easy to maneuver despite its larger size. That means it's easier to transport clients and haul items to any location near or far. You can remain confident behind the wheel with several standard safety features and driver attention alerts.
Sun or rain, you can keep your business going with the 2023 Ford Transit near Weymouth.
Transit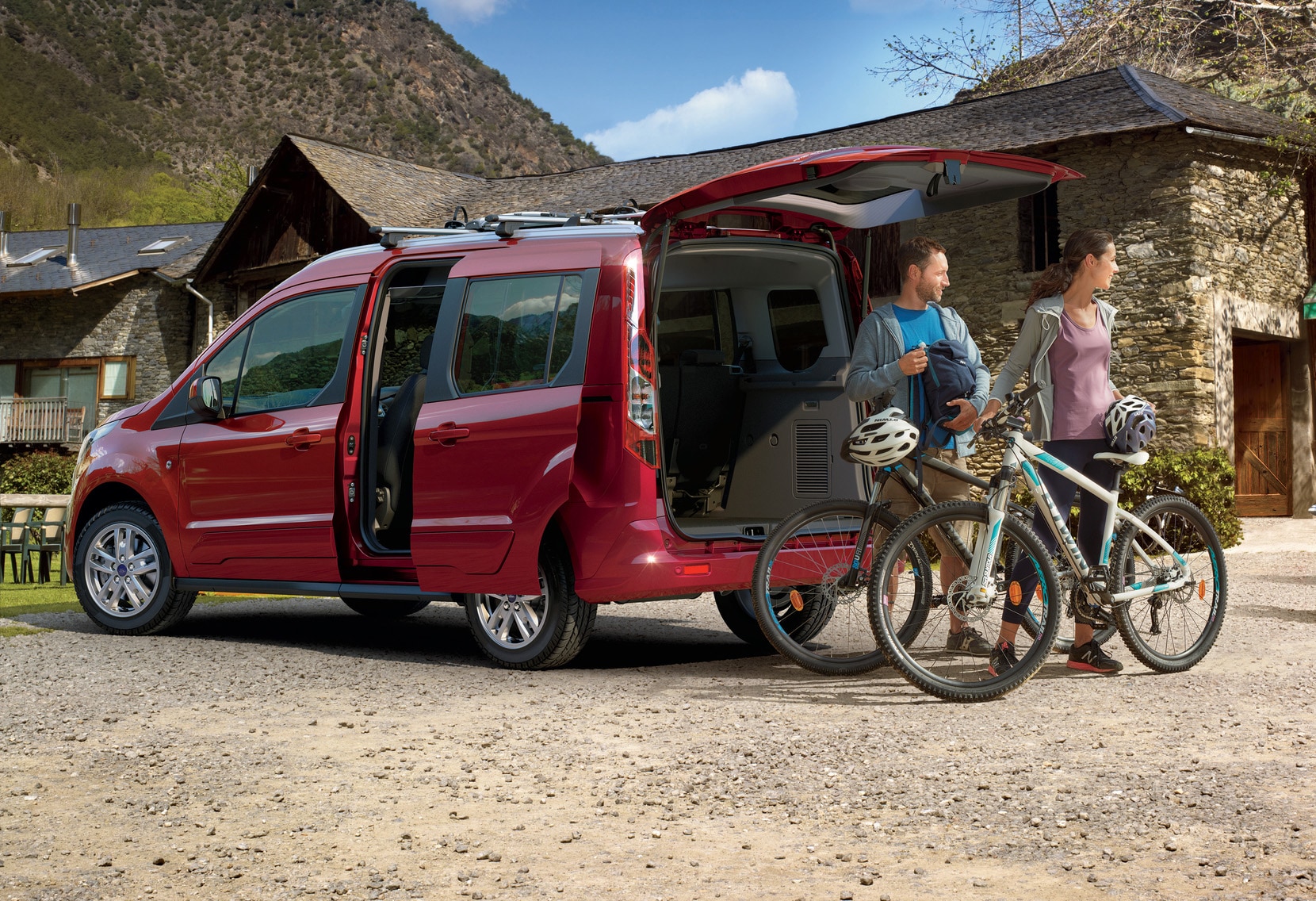 Explorer
The Ford Explorer is one of the staples of the Ford lineup. This iconic nature is due to numerous reasons. Offering three rows of spacious seats since 1990, a rear-drive platform, and good power, the Explorer is made to do what its name implies: explore the world with your loved ones.
The interior is brimming with quality materials and generous space for Marshfield passengers, especially for legroom. Plus, there is some serious cargo space, clocking in at 87.8 cubic feet of total available space. You can easily pack in the whole family and have enough room for luggage and other items. Rear-wheel drive is the standard, while all-wheel drive is optional. The base 2.3L turbo-four engine produces 300 horsepower and supplies 310 pound-feet of torque. The Explorer is ready to get you where you need to go. If your family is looking for a powerful daily mover, this may be the one for you.
The 2023 Ford Explorer is a great SUV for families or individuals that travel frequently, whether that's around town or commuting to a nearby city.
The Ford Bronco Sport easily satisfies many lifestyles, especially those that frequently transition from the pavement to the dirt road. The Bronco Sport excels at whatever you need it to do. Its compact body is a boon, making it simple to maneuver in tighter spaces while remaining spacious for passengers and extra cargo, such as coolers or fishing equipment. All-wheel drive and a turbocharged three-cylinder engine are standard. Take your new Bronco Sport on your daily commute, and then seamlessly use it to navigate densely forested paths with some friends.
Are you looking for more off-road features near Plymouth, MA? Opt for the Badlands trim, which brings many of the off-road features you are looking for. Expect to find aggressive all-terrain tires, a lifted suspension, a more powerful turbocharged four-cylinder engine, and an enhanced all-wheel drive system.
Reserve your new 2023 Ford Bronco Sport near Brockton.
Bronco Sport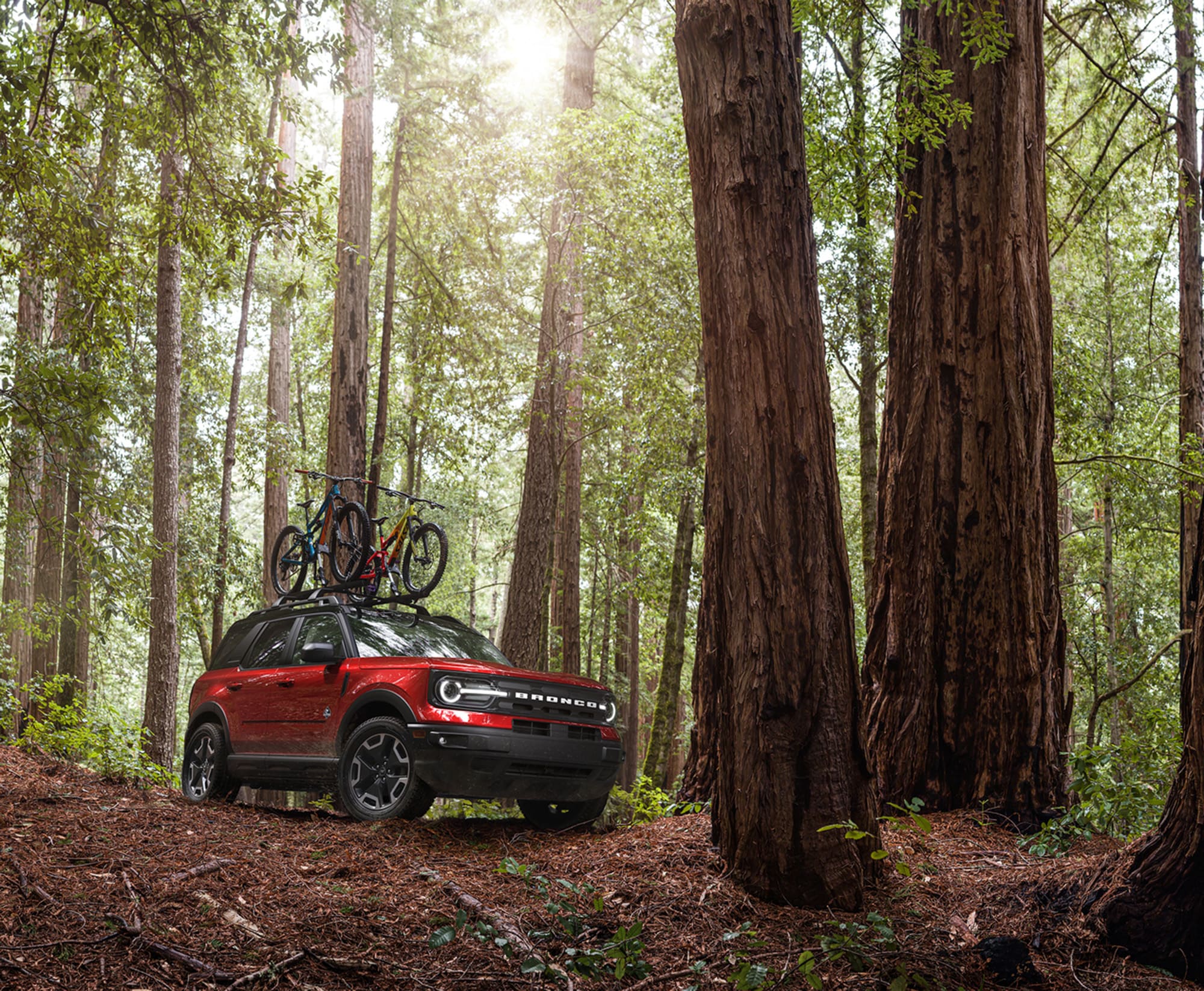 Seamlessly Reserve or Custom Build Your New 2023 Ford with Us
There is no need to settle for anything less than what you deserve. Reserve or custom-build your next Ford through our dealership. We make it simple to find and order your ideal new vehicle. Do you have questions on how the process works? Feel free to reach out to our knowledgeable team at any time. Your questions and needs are our top priority, after all. Rely on Janell Ford of Hanover today.
Reserve Your 2023 Ford Today!
Hours
Monday

9am-7pm

Tuesday

9am-7pm

Wednesday

9am-7pm

Thursday

9am-7pm

Friday

9am-6pm

Saturday

9am-5pm

Sunday

Closed