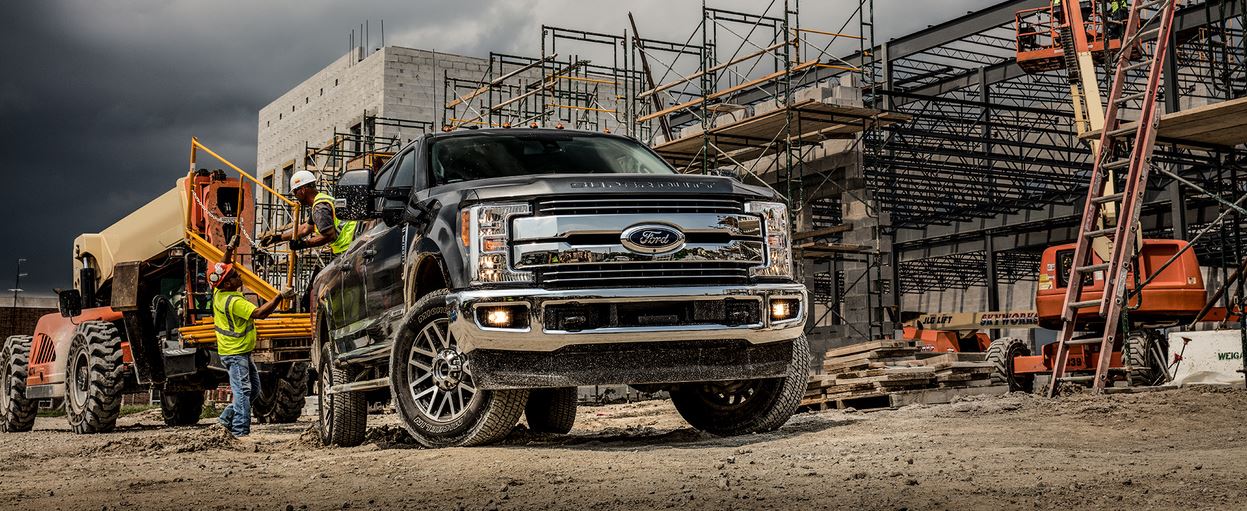 The 2019 Ford SuperDuty Provides the Extra Power You Need When You Want More
The Ford Ranger. The Ford F-150. No matter what size you're looking for, Ford's truck lineup can provide an option that delivers the impressive performance you need. That goes for Brockton drivers who want something bigger as well.
The truck to get the Job Done
When you're looking for a bigger truck (and the big muscle that comes with it), the Ford F-250 SuperDuty might be what you need. Powerful and packed to the brim with options for convenience and high performance, the new F-250 SuperDuty is the truck you need when you can't settle for less.
Powerful Powertrains for the Performance Your Life Demands
If you're looking a truck with raw power, the Ford SuperDuty is exactly what you need. Even just driving with its 6.2-liter V8, you'll enjoy an output of 385 horsepower with 430 pounds-feet of torque. Its optional 6.7-liter turbocharged diesel V8 can also produce 450 horsepower with 935 pounds-feet of torque. At its peak, the SuperDuty can deliver a best-in-class towing ability of 34,000 pounds. It's hard to argue with that kind of muscle.
A Suite of Convenience and Performance-Focused Features
There's more to the F-250 than pure power though. Its standard and optional equipment include everything from performance-oriented equipment to a selection of features oriented more toward comfort and safety. Features like built-in Wi-Fi and the Sync 3 infotainment system go a long way toward making sure you stay entertained on the road. Active safety technology like adaptive cruise control, meanwhile help to keep you and everyone around you safe.
Jannell Ford of Hanover Can Handle Your Ford Massachusetts Needs
If you're looking for a SuperDuty truck for your life, reach out to our conveniently-located dealership. In addition to a rich new Ford inventory, we also have a fully-staffed service center where we can handle any maintenance or parts needs you might have. Don't hesitate to get in touch with us today.