New Ford Superduty for Sale in Hanover, MA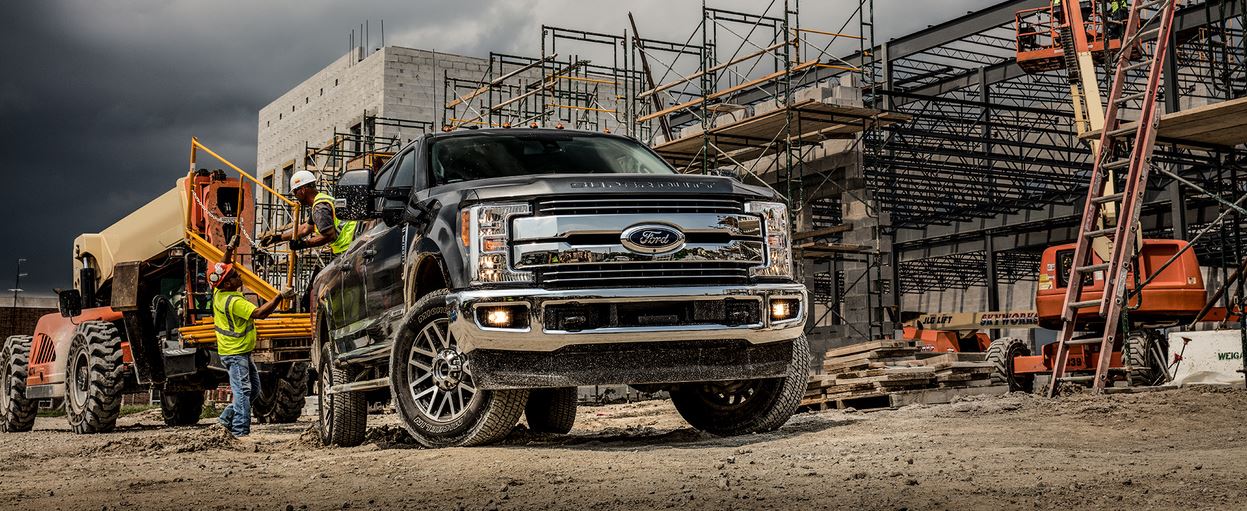 The Stunning 2021 Ford Super Duty Arrives
Does 2021 bring with it hard work that requires a tough truck on the job? Ford has you covered. The new 2021 Ford Super Duty continues to live up to the powerful pickup truck's name. The new releases come packed with top features that drivers and passengers may find valuable. Jannell Ford of Hanover has new Ford Super Duty vehicles available and encourages would-be Hanover buyers to read a rundown of the amazing features.
Packing Enormous Power
Ford doesn't hold back when it promotes the 2021 Super Duty's performance capabilities. The company proudly and boldly proclaims this is the "toughest and smartest" pickup truck Ford produced. A glance under the hood reveals an engine that could live up to the claims. Here's some news: Several models are available, with the F-350 Lariat, F-450 XLT, and the F-250 King Ranch among them. The options allow Brockton buyers to choose from more than one engine configuration, including gas and diesel options.
Tough and Durable
Expect both incredible horsepower and towing capacity from all Super Duty models. The rugged military-grade aluminum-allow body adds durability to the mix while also supporting a lighter weight. A wildly rugged frame contributes a layer of protection. Many drivers intend to take their Super Duty off-road or into rough terrain, so such durability features prove welcome.
Tech Features Add Value
Ford did not cut back on technology features when coming up with the 2021 Ford Super Duty plans. The pickup truck offers valuable connectivity and safety features that incorporate supportive technology. The vehicle even comes with a Wi-Fi hotspot through FordPass.
A Top-Notch and Tough Pickup Truck
Cargo, stowing, lighting, and design features all bring out the positives of the new Ford Super Duty. Hanover shoppers may consider a test drive to see how the Ford Super Duty performs. Contact our office to discuss test drive sessions.
Visit Jannell Ford of Hanover Today!
If you're in Weymouth or Marshfield, make your way to Jannell Ford of Hanover to learn more today.