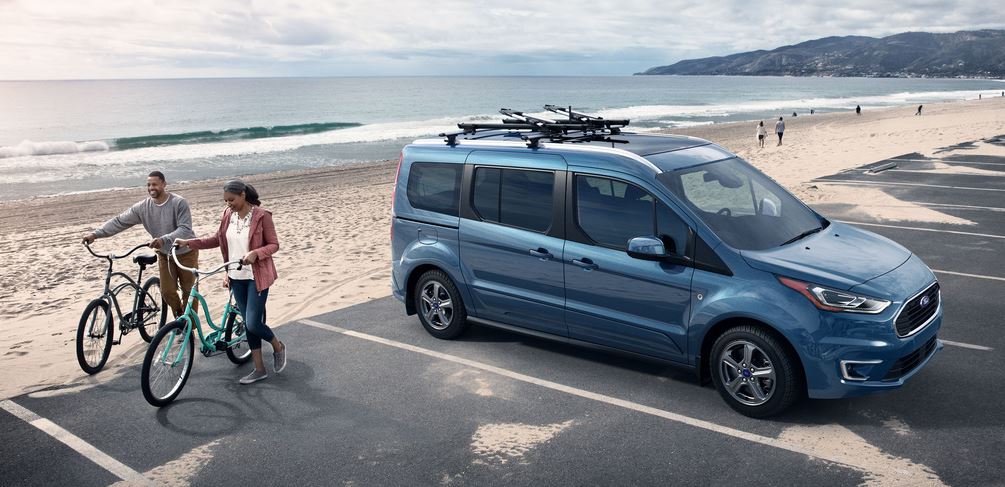 The Amazing Duality of the Ford Transit & Transit Connect
Ford is a respected company, being quite literally the oldest automotive manufacturer in history. It means they've had a lot of time to master the art and science of automotive design, and that they've also had plenty of time for their habit of experimentation to be rewarded with success. As you see all the Ford models on the streets around Brockton, notice how much variety they have, even compared to the more "out there" modern lines of cars that punctuate this decade. Ford is never afraid to try new things, which helps, with the unpredictable road conditions often found in Hanover, MA - they're always pushing that bar of safety and innovation, not looking back.
Your new Favorite Ride

Depending on who you ask, a Ford Transit is actually one of two things. If you ask a professional, they will tell you that it's a very powerful cargo (or passenger) van offering an optional V6 engine, massive towing and cargo capacity, and an oddly comfortable passenger area with state-of-the-art creature comforts to make the work day that much more pleasant and safe.
If you ask anyone else, they will tell you that the Ford Transit is a very slick, more or less luxury passenger wagon perfect for road trips, carpooling or for larger, busy families, seating up to seven people with unmatched leg room, and a look that leaves a lasting impression.
The truth is that the Ford Transit is both, and you just don't see that mix of leisure and commercial designs under the same label like this very often. Suffice it to say, this can be a little confusing, but definitely gets attention - we're talking about it aren't we?
Configurations
The Ford Transit can be customized to fit your business or family's needs. Before you buy a new Transit near Weymouth, you'll need to consider a few of the following items:
Style: Select whether you want a cargo van or a passenger van
Roof Height: Choose a low, medium or high roof height
Van Length: Select a regular, long or extended length van
Engine: There are three engine options; 3.7L Ti-VTC V6, 3.5L EcoBoost® V6 and 3.2L Power Stroke® I-5 Diesel
One common feature, beyond a mostly similar chassis, are the safety and technology packages available, with a modern dash display, mobile sync integration, and a plethora of safety programs for parking assistance, collision aversion, lane keeping and much more.
We invite you to visit our Ford dealership near Marshfield today to see if the Ford Transit is the right cargo can, or passenger wagon, for you. Spoilers - it definitely is.
Wondering how you can secure the best deal on a new Ford Transit or Transit Connect? Be sure to check out the national incentives and current specials on our website today.